Services
Fine wood restoration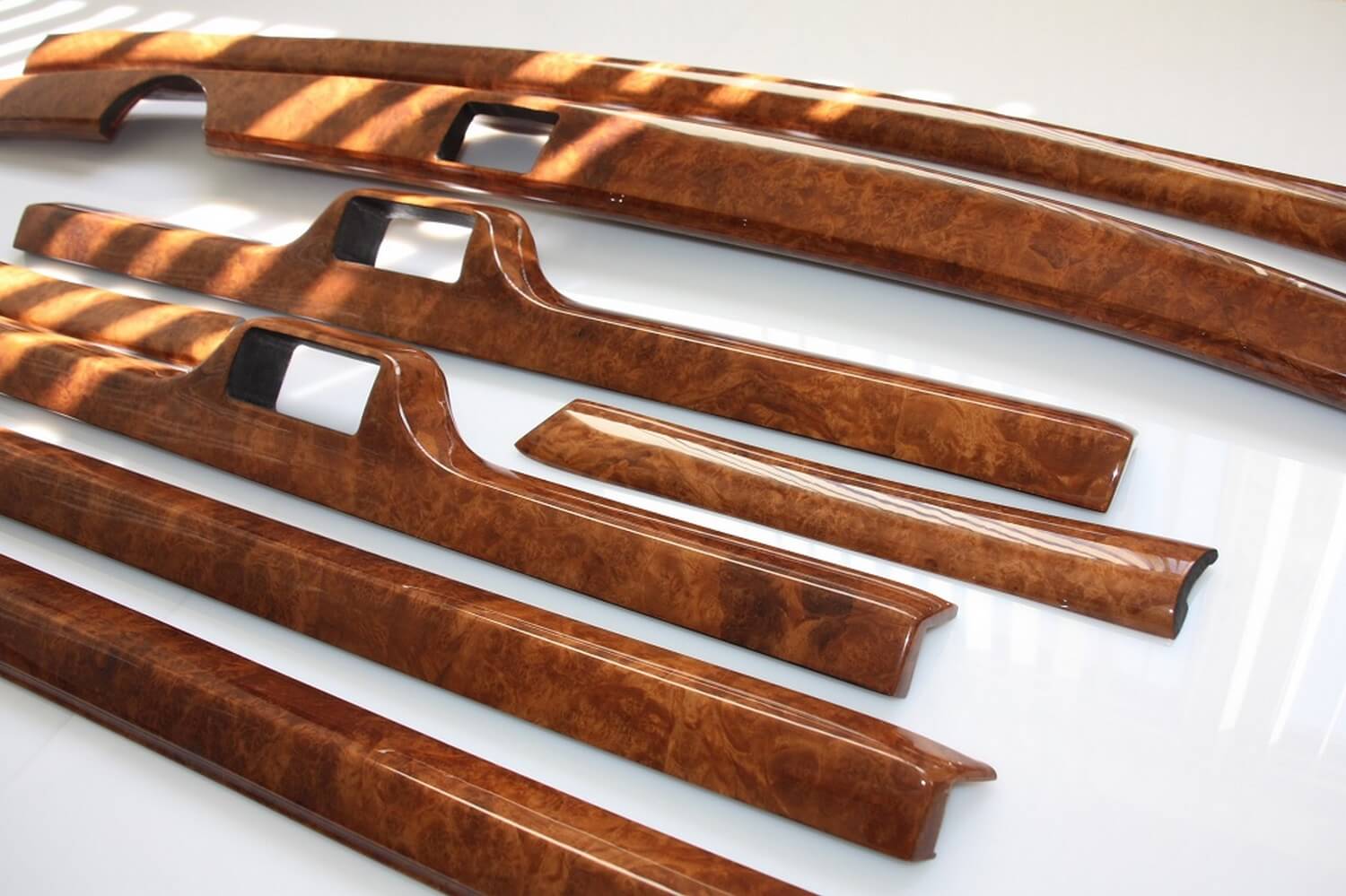 UNIQUE HANDMADE
To make the woodwork shine better than new, an intensive handwork is required. Years of experience and surgical accuracy is necessary in this case.
We restore and produce woodworks for any classic cars. Frames and arcs for the top, interior and facial details. Our experts will meet all the challenges regardless of a difficulty degree.

FINE WOOD RESTORATION
Before restoration original wooden parts often have cracks, exfoliation of veneer, lacquer splits, tarnished color and other defects that may occur over decades.
But after restoration all the details without exception will have superior quality, functionality and impeccable appearance.
Due to careful cleaning all paint coats are completely removed without damaging of original form.
All items are carefully grinded by hand. If necessary, the old veneer is dismantled, and the new applied according to requirements of a particular model and also as consistent with the wishes of client.
We exclusively use only the most elite wood, such as walnut, mahogany, rosewood.
All this is complex restoration of wood that restores even missing or restoration unsuitable details.
Several layers of clear lacquer and a special method of polishing give our wooden parts incomparable brilliance and depth that allows emphasizing the texture of precious wood.