Interior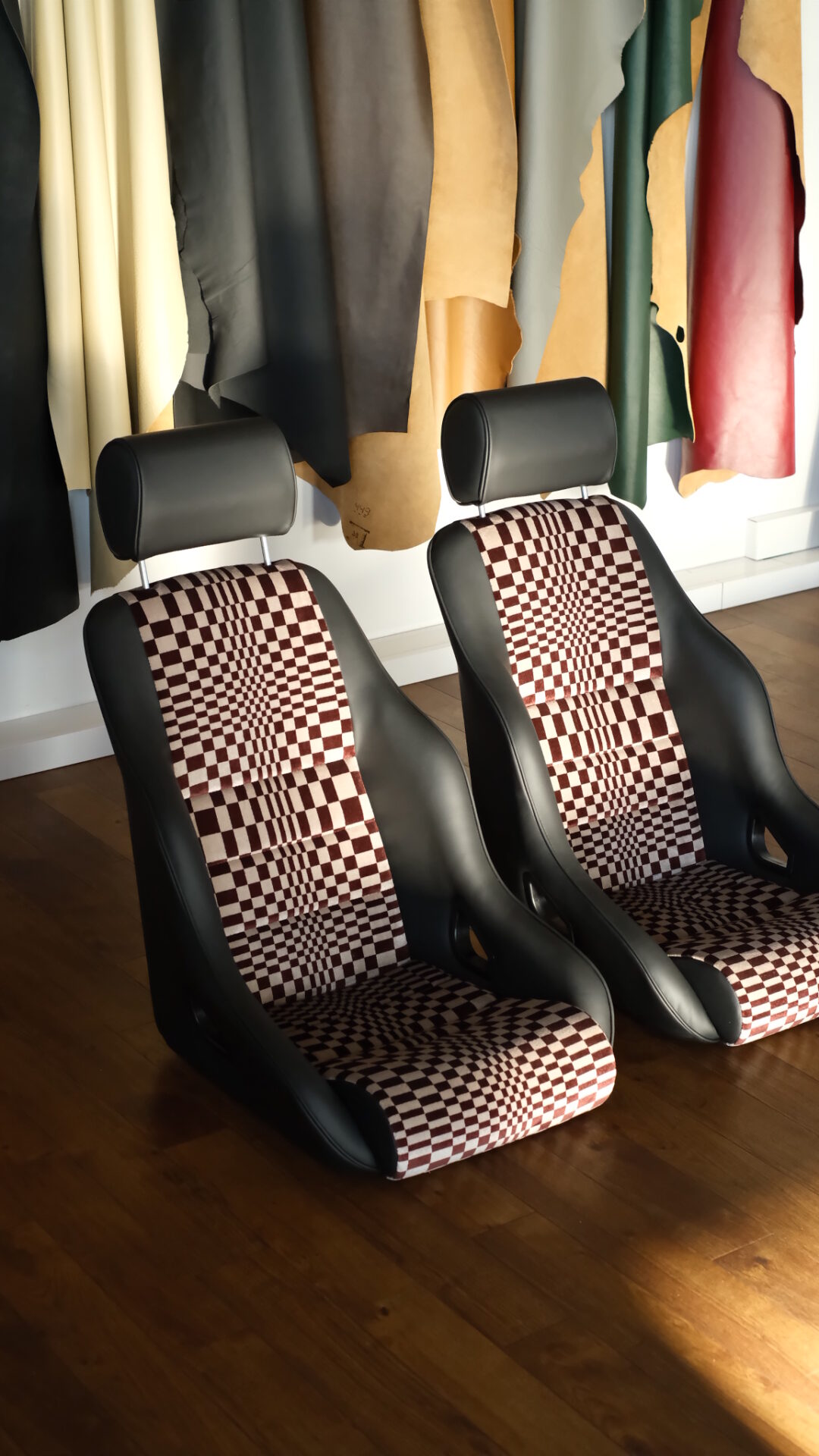 The renewal of a classic car leather interior requires many years of experience in order to preserve the originality and authenticity of the new upholstery. Every fold, perforation or seam must fit perfectly.
The well-being of the driver in the car is linked to the quality of the leather upholstery. That's why, at the customer's request, we use both through-dyed, grained and head-dyed, natural leather of the highest quality, where the feel and smell are already convincing.
Take a look at our gallery to convince yourself with your own eyes and hands.
To satisfy Your desires guaranteedly we'll restore your interior in a full scale.
It includes the following steps: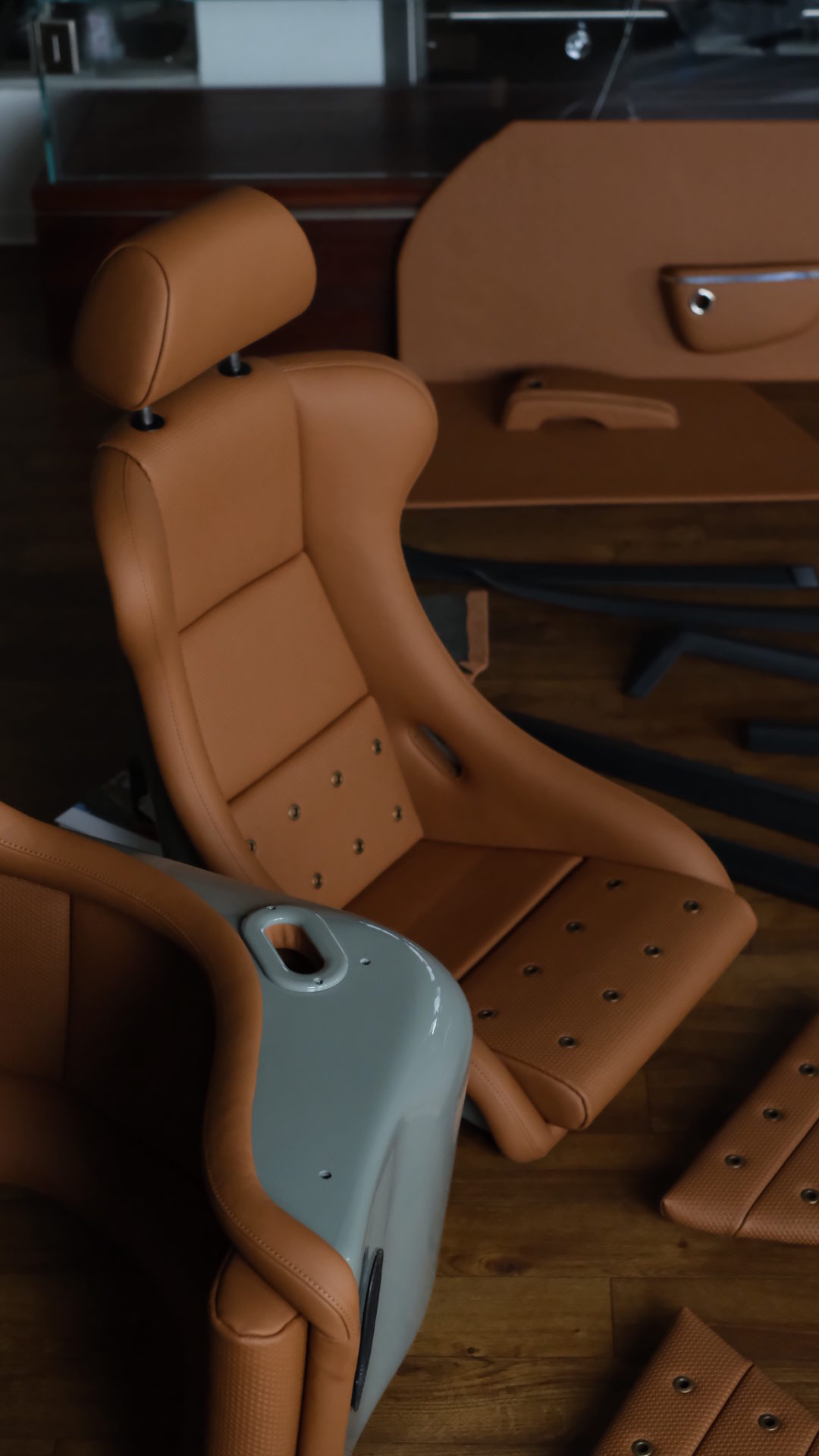 Removing of old car lining and dismantle of other elements, such as seats furniture and rails

Repair of the seats upholstery in the body

Non-abrasive proceeding of seats upholstery

Chromium coating of additional interior elements such as seats furniture, jackets, moldings and seat adjusting handle

Replacement and repair of head cushions – Galvanizing or powder coating of a seat frame

Repair or surface treatment (smoothing and corrosion protection) of facial elements

Tailoring of interior elements and upholstery

Repair of mechanical and movable interior elements
Also, at your request, we offer to restore the leather upholstery of your new sports car.